Custom Engineering

LESSONS IN AESTHETICS AND EFFICIENCY
With every new yacht design, Heesen is challenged to find new solutions – advances from which all future Heesen yachts benefit. Currently, the shipyard offers an extensive menu of hull types and innovations to choose from to create the perfect yacht design for each client. Some recent developments include the Fast Displacement Hull Form (FDHF), the Hybrid Solution and Hull Vane technology developed by Van Oossanen.
HYBRID TECHNOLOGY
Heesen's ever-increasing desire to innovate and minimise its carbon footprint has laid the foundation for its hybrid solutions today. Combining diesel with electrical propulsion as a power source means more flexible power management, reduced fuel usage and less noise and vibration. It's a beautiful marriage between performance and efficiency, a pairing Heesen passionately strives to achieve in every product designed in-house.

HULL VANE TECHNOLOGY
An underwater wing that dramatically improves seakeeping behaviour and fuel efficiency: that's the patented Hull Vane® technology. The greatest benefit of the Hull Vane is that less power is needed to propel the yacht, allowing for the installation of smaller main engines. This means reduced fuel consumption and a longer range with the same tank volume.

FAST DISPLACEMENT HULL FORM
Our greatest challenge is to design yachts that move through water as smoothly as possible, eliminating vertical movement which is uncomfortable for those on board. Our revolutionary Fast Displacement Hull Form has accomplished this feat better than any other. Developed by Van Oossanen Naval Architects, it delivers a yacht with augmented fuel economy and hull speed.

UNRIVALLED CRUISING COMFORT
For unrivalled comfort when cruising the optimal hull form is matched with a rudder and propeller design that has exceptional hydrodynamic efficiency. For the 80m, nearly 30 knots Project Cosmos, Heesen joined forces with Kongsberg Maritime for the radical new Promas design. This rudder-propeller combination eliminates cavitation, and therefore noise and vibration. A 1:11 scale model was thoroughly tank tested with perfect results.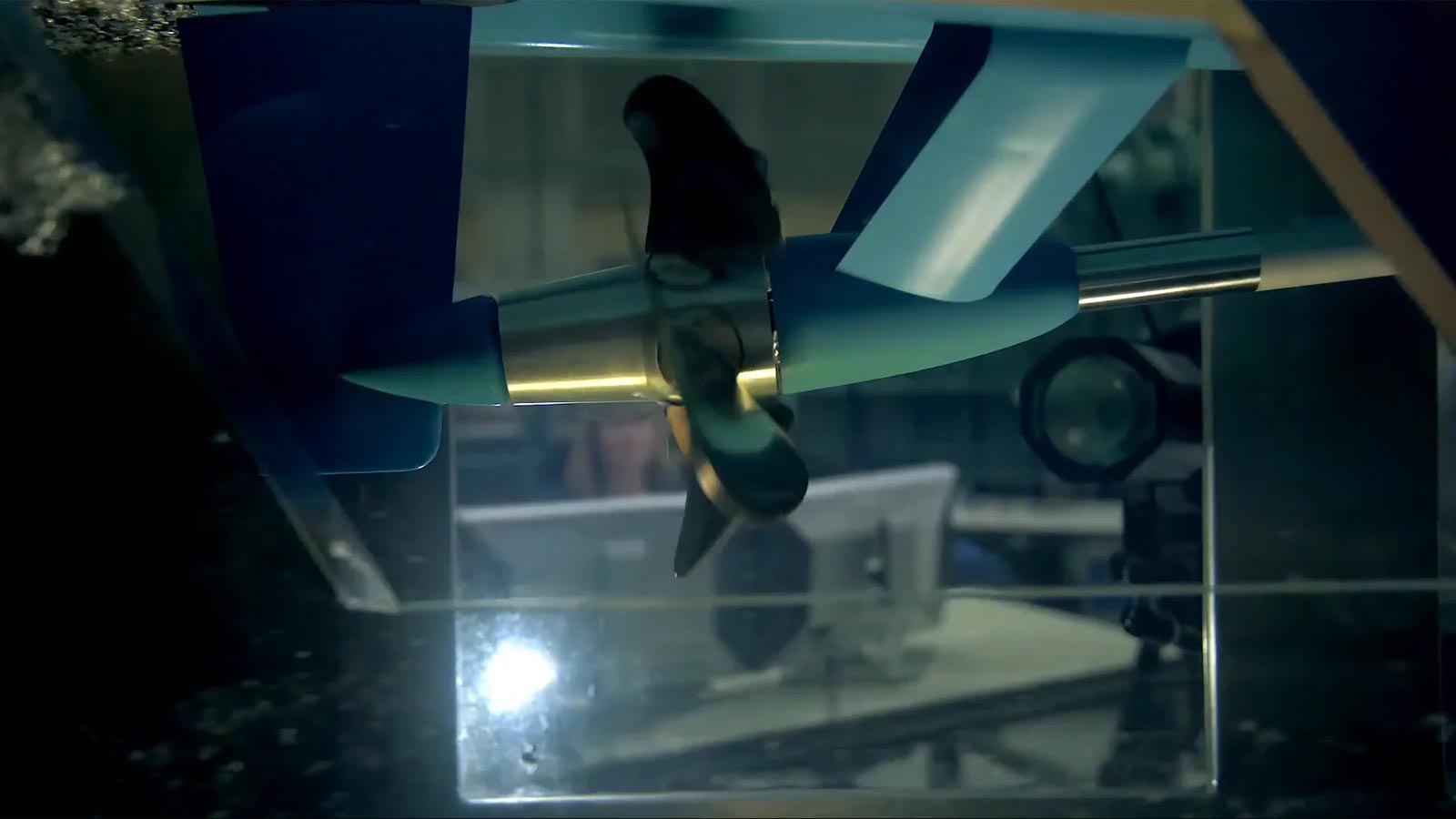 A POWERFUL PARTNERSHIP
Renowned engine specialist MTU is one of Heesen's most long-term collaborators. Each engine is a work of art, designed to meet the client's requirements for speed, economy and comfort. In Friederichshafen in the south of Germany, each unit is handcrafted and thoroughly tested, before being transported to Oss. Before the hull and superstructure are joined together, the engines are carefully installed using heavy-duty cranes – it's always an impressive spectacle.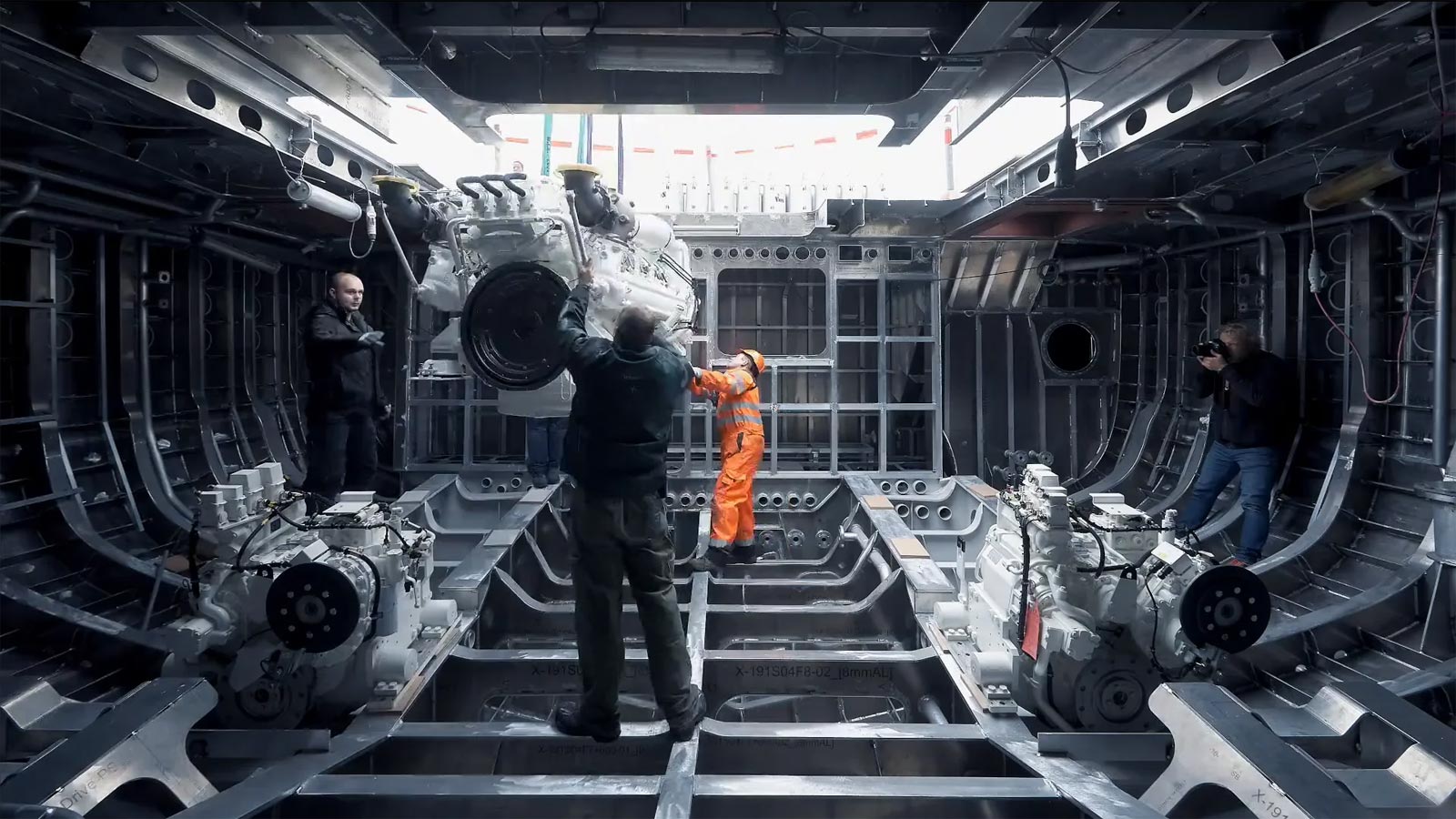 BUILDING A YACHT IS A JOURNEY – WHEN WILL YOURS START?
PLEASE CONTACT US:
Headquarters
Mark Cavendish Chief Commercial Officer
| Robert Drontmann Sales Director
Heesen Yachts North America
Thom Conboy Agent North-America, Mexico, Bahama's & Caribbean