Handcrafted by Heesen

CREATING YACHTS BEYOND BELIEF
All of our yachts are engineered and built entirely by hand, and entirely in-house, by our master craftsmen. Moreover, Heesen is one of the very few shipyards to have an in-house department of interior specialists working to the highest standard.
THE DESIGN COMES TO LIFE
The backbone of each Heesen yacht is a hull welded to perfection. It is always a magical moment when the first contours of the hull appear and the yacht's design comes to life. Heesen uses aluminium – which requires highly skilled and experienced welders – and steel to construct.

A perfect finish
Several layers of epoxy primer are applied to the aluminium and steel surfaces of the yacht, giving the hull and superstructure a smooth finish and a perfect basis for the paintwork. It takes a trained eye and skilful hands to apply each layer of coating and paint with exactly the right thickness.

THE MARRIAGE
The definitive shape of the yacht is determined by another key moment in the building process: the marriage, when the hull and superstructure are joined. It is all about perfect timing and precision when the crane operator lowers the superstructure onto the hull.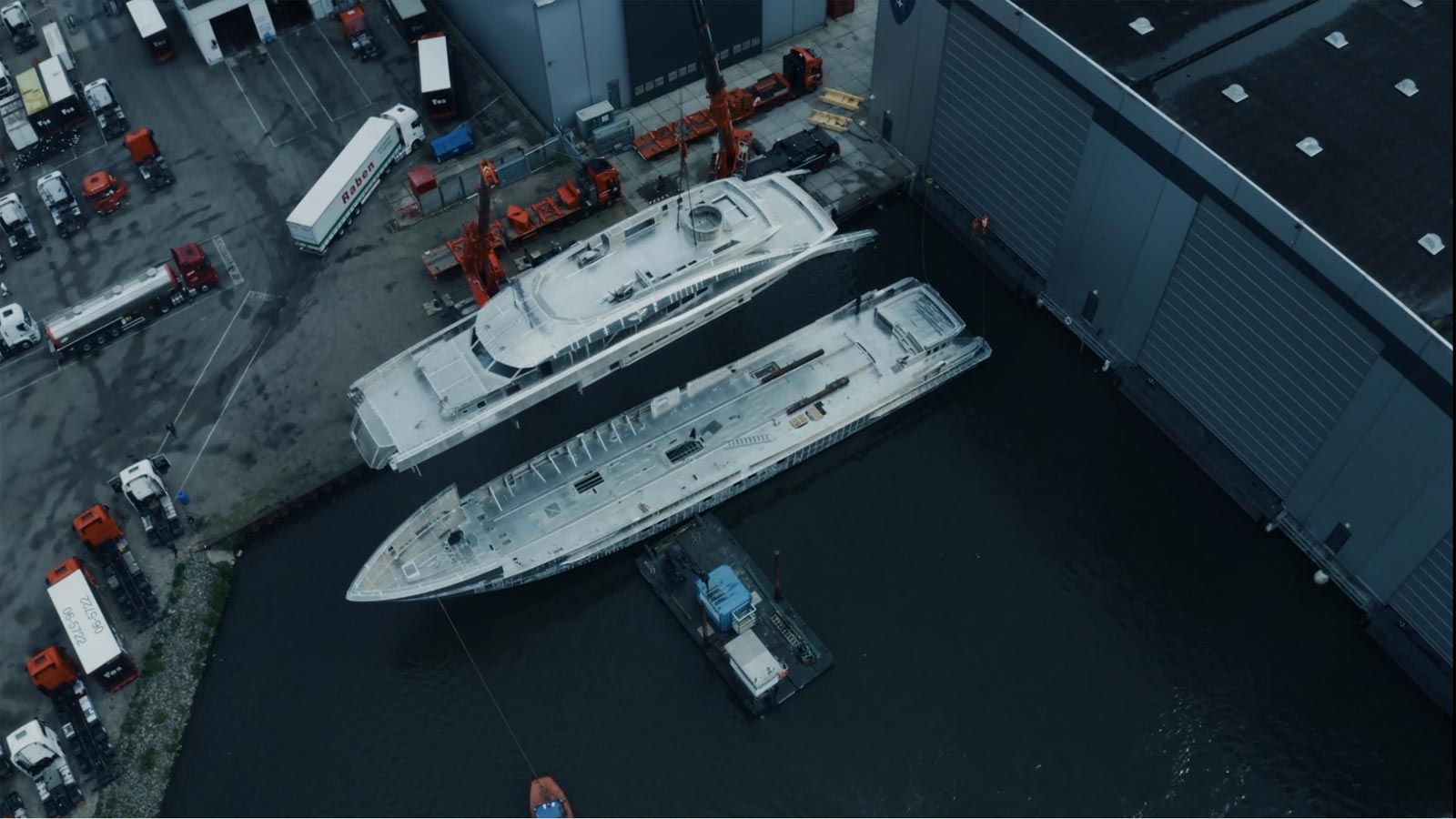 INTERIOR BUILDING
At the shipyard's main interior workshop in Winterswijk, highly skilled craftsmen work on up to five Heesen projects at the same time. This is where all of the luxury areas – such as the atrium, saloon, dining, owner's stateroom and guest suites – are created. At the shipyard in Oss, another 30 craftsmen work on the interiors of all the service areas and sky lounges.

EXQUISITE MATERIALS
Our craftsmen know exactly how to treat exclusive materials like teak, wengé, Macassar ebony, as well as stained and curved glass, marble, and onyx; with stunning results. There are no limits to what the in-house interior specialists can create: the challenge lies in processing the materials in the right way.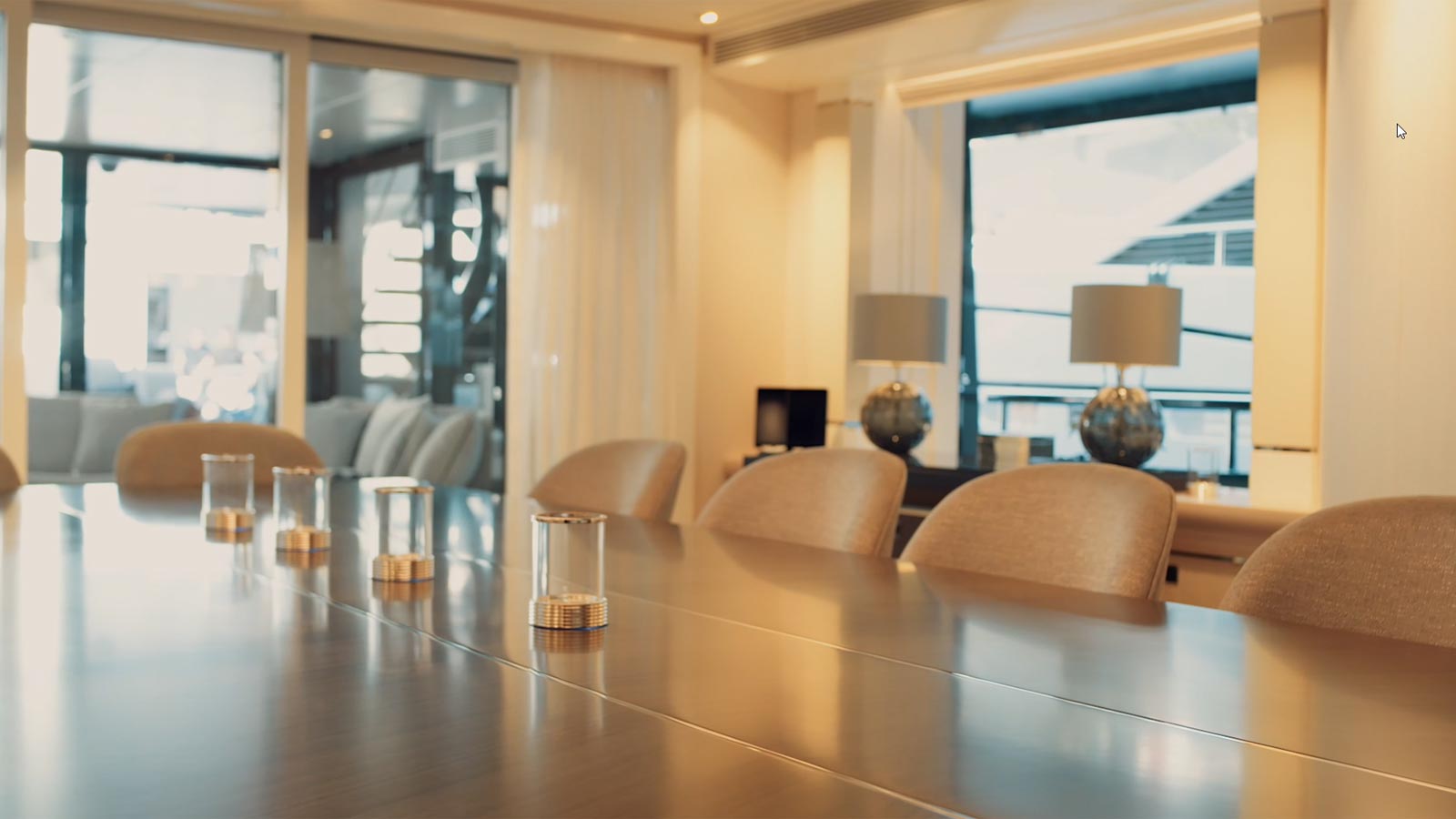 INTERIOR ASSEMBLY
All of the interior components created in the wood shops in Oss and Winterswijk are carefully packed and transported to the yacht. On board they are skilfully mounted to the highest standard by our assembly team.

BUILDING A YACHT IS A JOURNEY – WHEN WILL YOURS START?
PLEASE CONTACT US:
Headquarters
Mark Cavendish Chief Commercial Officer
| Robert Drontmann Sales Director
Heesen Yachts North America
Thom Conboy Agent North-America, Mexico, Bahama's & Caribbean