Heesen Cosmos LEGO® Contest
At Heesen we love challenges. So, we asked ourselves: would it be possible to recreate the largest Heesen yacht we ever built using LEGO® bricks? Since our craftsmen are more used to building yachts in lightweight aluminium, we instead challenged the two finalist teams from Dutch-Belgian television show LEGO® Masters.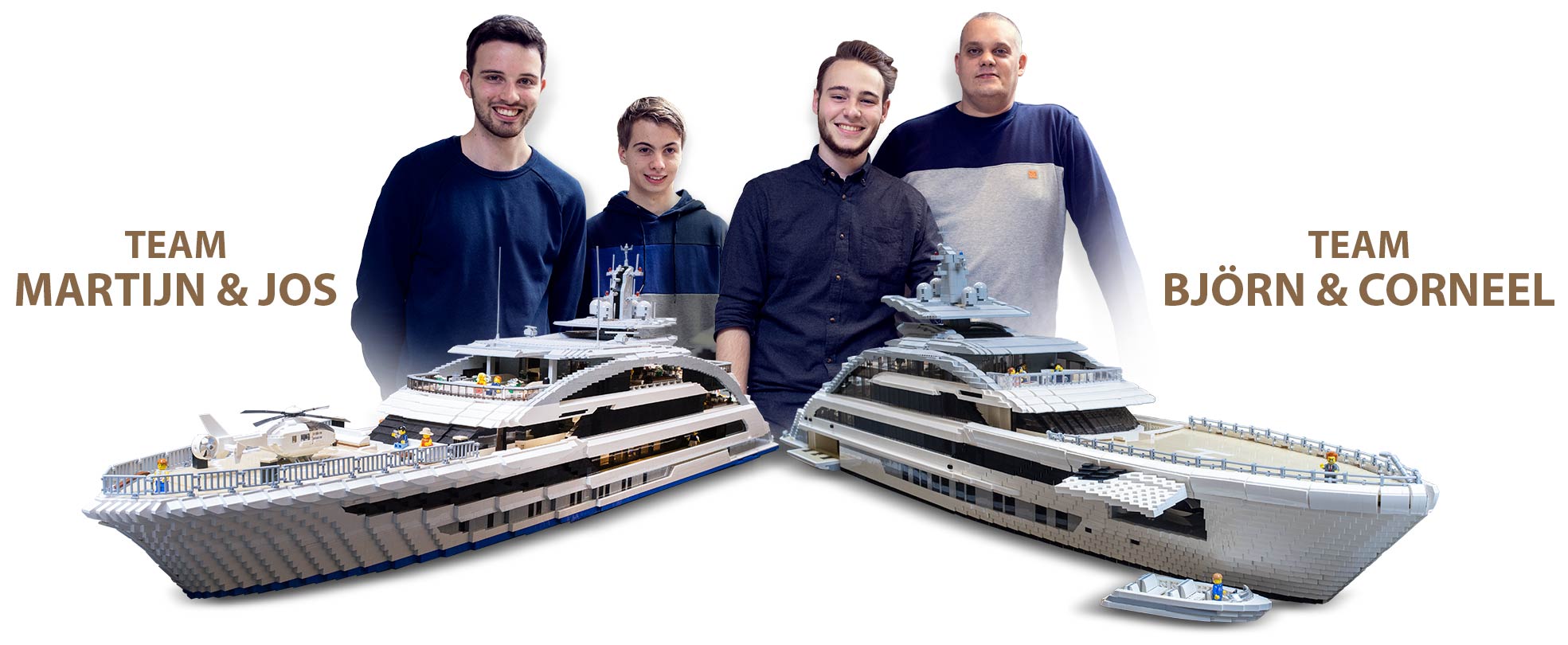 The challenge
With a length of 80.07 metres and a top speed of 29 knots, Project Cosmos will be one of the world's largest and fastest full-aluminium motoryachts. She will feature a fully-rated helicopter landing pad that transforms into an outdoor cinema, a stunning seven-metre glass bottom pool and a sumptuous beach club. Recreating this milestone yacht using only LEGO® bricks will be almost as challenging and spectacular as building the real thing. To include actual LEGO® figures on board, the scale needs to be 1:42, which means the models are going to measure nearly two metres. Can it be done?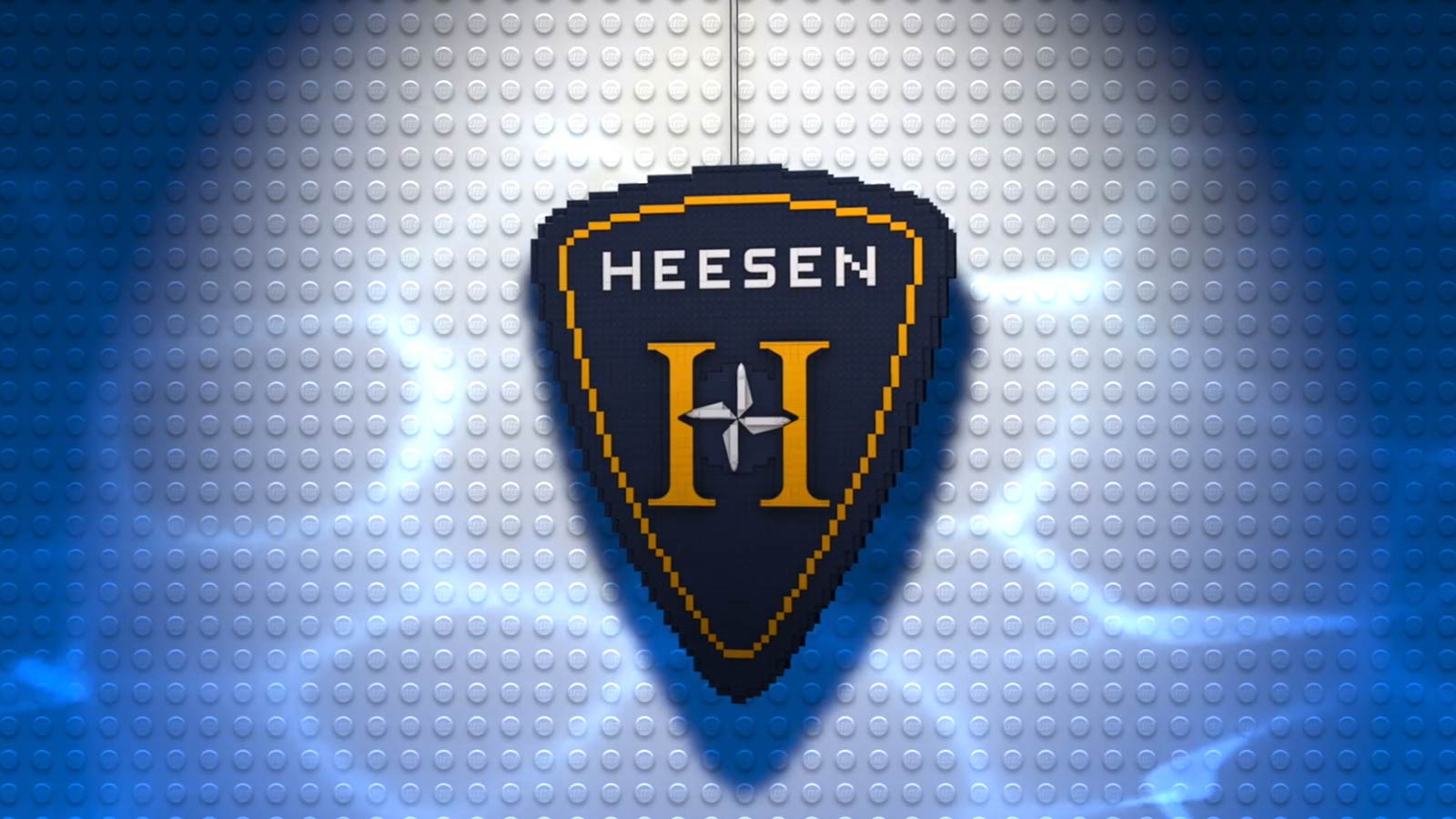 Team Martijn & Jos
Martijn Brinkman and Jos van Uum (both 21) from the Netherlands made television history on LEGO® Masters with their gigantic red dragon. But both claim that building Cosmos is their biggest challenge yet. Visiting the real deal at the shipyard was a great inspiration for the team from Deventer. They transformed the living room table into a drydock and used 12,000 bricks to recreate the largest Heesen yacht to date.
About their model
"We think our yacht should win, because we have included a lot of functionality into our design. The tender doors can actually open up, the sun awnings really work and the cinema screen on the foredeck pops-up. And we've even included lighting so that you can see the interior."
Team Björn & Corneel
Björn Ramant (40) and Corneel Clarys (22) from Belgium impressed millions of LEGO® fans with their creations on LEGO® Masters. But the challenge of building the first ever superyacht in LEGO® stunned even these pros, especially when they toured Project Cosmos and saw the size and complex lines of the yacht in real life.

"We had to get those curves right, because that's what makes the yacht unique."

In the end, it took 150 hours to digitally design the yacht in BrickLink Studio and another 60 hours to build it.
About their model
"Our design is almost a no-LEGO® yacht. It looks like a 3D-printed scale model, because we used a horizontal building technique instead of stacking bricks vertically. We are particularly proud of the curves of the bow and how we got every detail correct, from the furniture and the tenders to the jet skis."