Project Skyfall
When complete in 2023, 60-metre SkyFall will be Heesen's most powerful yacht to date. Super-efficient at high speeds with a lightweight aluminium FDHF and geared around sports fishing, Project SkyFall is a superyacht like no other. She will harness 22,000 hp of power spread over four MTU 20V4000 engines driving four Kongsberg S90 water jets. Reaching a maximum speed of 37 knots wrapped up in a striking and sporty design by Omega Architects, SkyFall is a real-life rocket ship on water. And the cool features don't stop there. It has a DJ mixing station for parties. A fully-fledged fishing cave with stowage for 40 rods. And a multi-tiered swim platform for the ultimate onboard experience.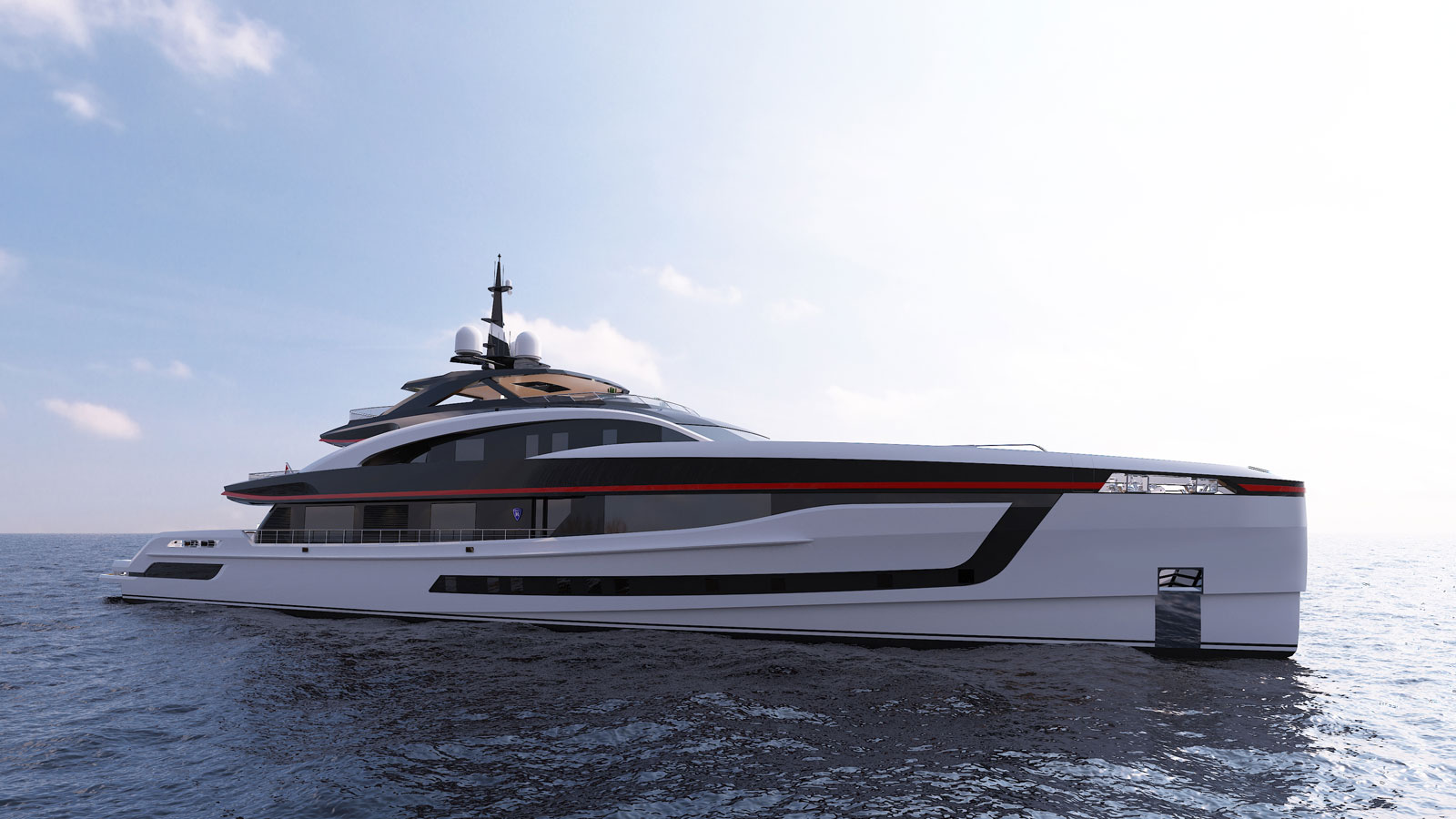 The challenge
A custom project from start to finish, no detail has been left to chance. SkyFall's bespoke tender built by Vanquish and designed by Guido de Groot will mirror the mothership down to the last brush stroke. And this is where your opinion is needed.

Dutch studio Omega Architects has designed a striking profile with an aggressive paint scheme to exude power and speed, but the yacht owner is interested to hear your thoughts on which out of the five colour options is best for both yacht and tender.
About the colour schemes
All the below paint options are selected from paint specialist Awlgrip's long-lasting palette of high performance, high gloss, durable marine paint. This makes each one the ideal match for a high-performance yacht and tender like SkyFall.
Colour me pretty
In the spirit of getting creative, we would like to invite parents to download and print out a black and white sketch of SkyFall in profile for your children to colour in using their own paint scheme. Once complete, please share it on your social media and tag us. We would love to see all the finished artworks.

Download coloring page