YachtTalk episode 1: The superyacht industry after Covid-19
Heesen is known for pulling off 'firsts', and they've done it again. This time in the form of the world's first ever chat show centred around yachting, called YachtTalk.
In a world that currently pivots around digital interactions, the show delivers news and opinions to a global audience in a relaxed and friendly format. The first episode aired in the same week that would have been the 2020 Monaco Yacht Show and proved to be a unique framework for hearing from some of yachting's top names.
On the panel were Erik Floor, industry expert and author of the annual SYBAss Economic Report; Mark van Drieberge of Hypsos, a leading authority on boat shows; Alessandra Nenci, CFO of brokerage house Fraser Yachts; and Heesen's very own CEO, Arthur Brouwer.
FLIBS
The Fort Lauderdale International Boat Show is still on schedule to take place this October, albeit with a 28,000 capacity. Covid-19 travel restrictions still hamper international flights in and out of the US, so will this have an impact on the show?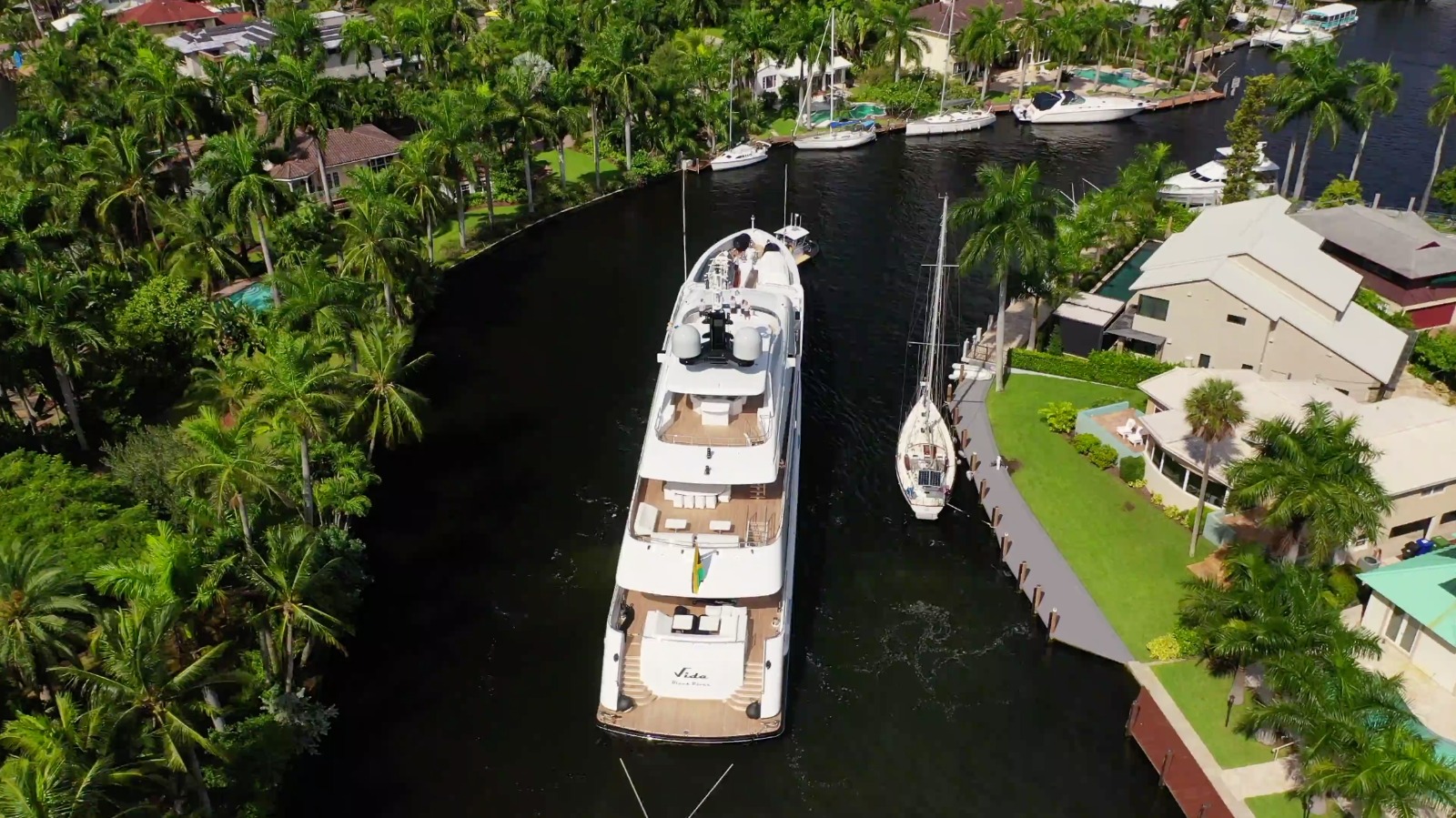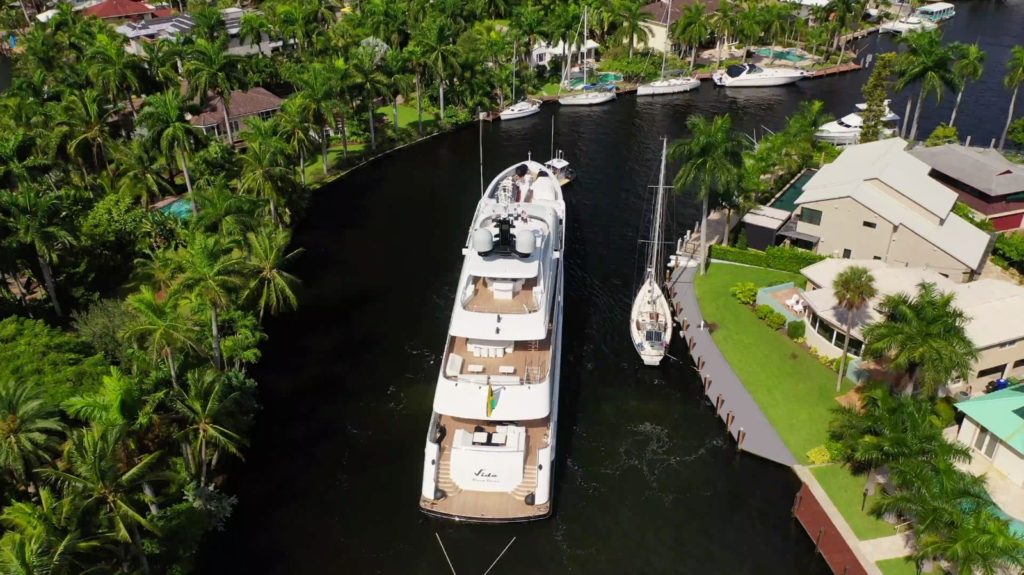 Yes, said Brouwer, particularly for European attendees. The challenges around travel restrictions and quarantine requirements would have too great an impact on Heesen's product efficiency. Staying on delivery schedule is the yard's top priority, so this year, Heesen is not attending.
Likewise for the European arm of Fraser, says Nenci, although the US team will be in attendance. In her opinion, FLIBS's position as a worldwide brand presents the first opportunity to discover what a post-Covid-19 boat show will look like, and even prove to be an example of how to safely hold such events in the future.
All eyes are on FLIBS!
Superyacht industry growth
According to Floor, what the world is currently experiencing is the largest global recession since the 1930s. The economic impact has been twice as big as that felt during the 2008 financial crisis. However, far from being doom and gloom, all economic predictions are now pointing towards a relatively quick recovery.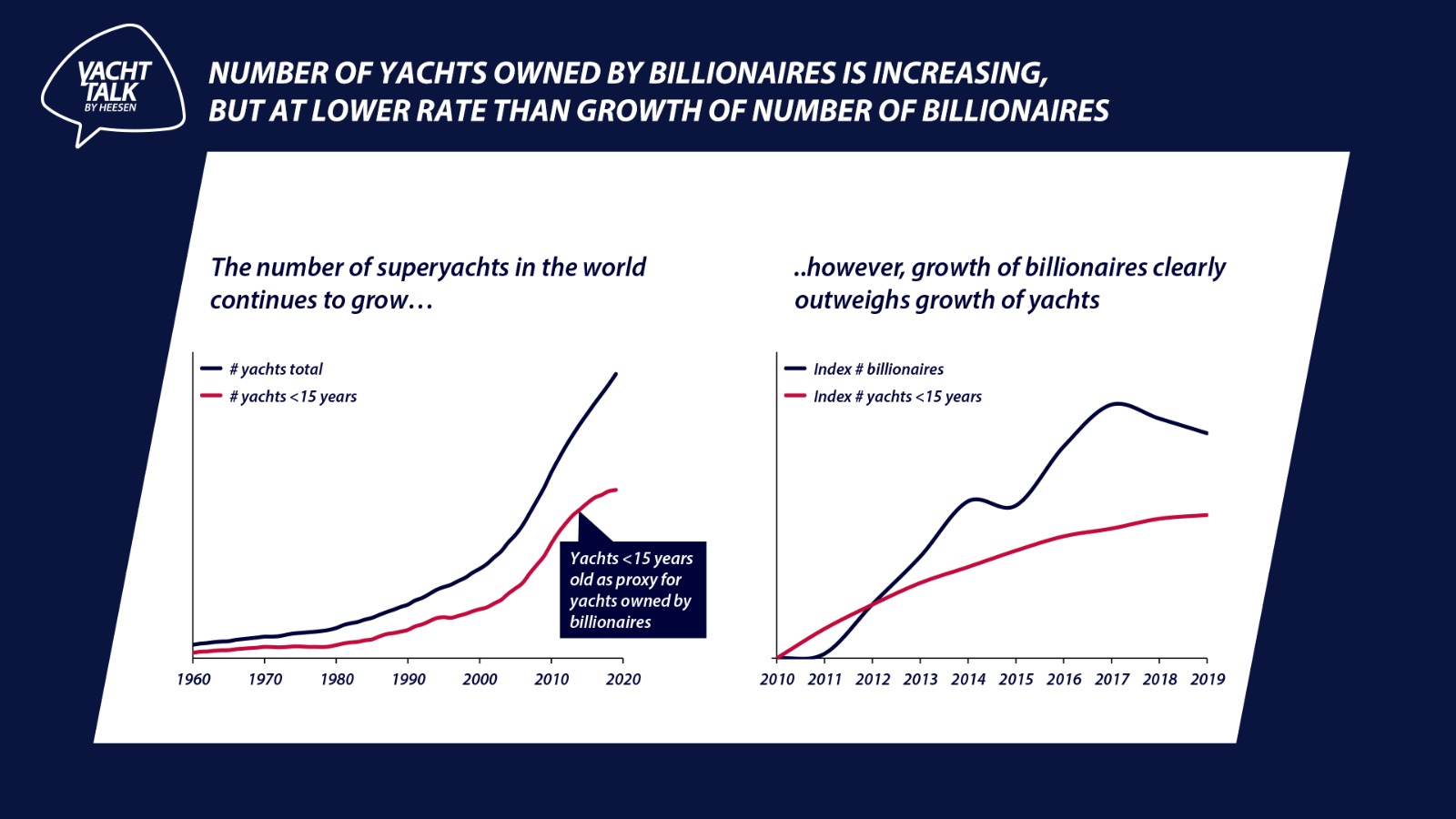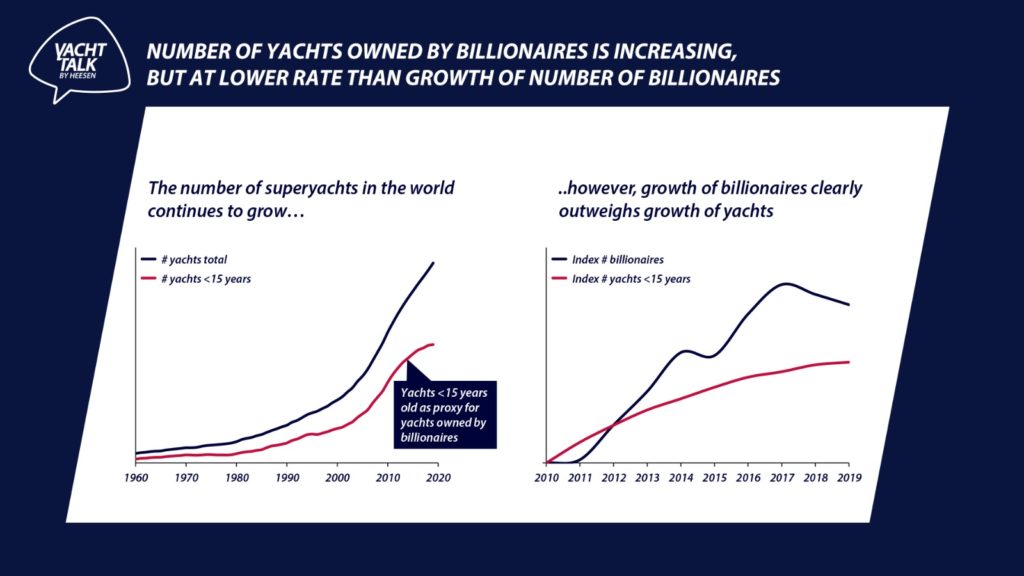 What does this mean for the UHNWI? Despite being hit hard early on, UHNWI's wealth recovery is on the rise, and correlating with current stock market trends. Vitally for the yachting industry, though, the most important conclusion arising from the SYBASS report is that the growth of the superyacht industry is not shadowing the rise.
"We need to spark the potential demand for yachts among the wealthy in order for the yachting industry to grow," said Floor.
Fraser Yacht's market data on pre-owned yachts (the company's core business) for August 2020 shows "very reassuring" numbers, added Nenci. The market reached the same level as August 2019, with 280 pre-owned yachts sold in the 24m+ bracket.
"The demand for yachts is there. There has never been a better time than now to own your own space."
Erik Floor
For the shipyards, the immediate effects of Covid-19 resulted in a dramatic disappearance of client interest. Owners' personal and financial matters took priority, and physically visiting a yard became "extremely challenging", said Brouwer. But, in the past 6-8 weeks, Heesen has reported "significant uptake" in owners reaching out and making enquiries.
The summer slump is hopefully behind us, and market activity is renewed.
The future of boat shows
For Mark van Drieberge of Hypsos, whose company typically builds 30+ exhibition stands at Monaco Yacht Show each year, the lack of events in 2020 has marked a turning point in the industry.
"Boat shows will never come back the way they were"
Mark van Drieberge
"It [a boat show] will never come back the way it was," he said, adding that the traditional format has long required a revamp and alternative methods, including digital marketing, will find a foothold in boat shows of the future.
His list of revisions included:
– Exhibition spaces need to be smaller as marketing budgets will be reallocated for more targeted client-focused events.
– Brands will opt to have permanent exhibition spaces at their headquarters
– The entire boat show proposition needs to be cheaper, more bespoke and simplified
While the panel agreed with Van Drieberge's summary, they also noted the value that clients place on boat, and the social allure of a global event.
"We need to find a way of reaching the clients in a different way, but one that still delivers the glamour," said Nenci.
Charter market
The superyacht charter market was the sector most affected by the global reduction in mobility and changing quarantine requirements, said Nenci. For Fraser, it forced the company to look at alternative scenarios, to reorganise internally and to rethink how it will develop moving forward.
Fraser has seen a lot of longer charters successfully take place this summer, despite the shifting scenarios, and the brokerage market is now better equipped to handle charters in the face of a second wave.
The legal clarity provided in the past two months for owners concerned about the implications of chartering during Covid-19 has also helped to build confidence around taking charters, helping to drive the market forward again.
"Charter is a gateway to ownership and we need to help our clients to make it happen"
Alessandra Nenci
The impact on shipyards
At Heesen, it's safety first. With 400 people working in Oss, the shipyard had to rapidly remodel its operations to safeguard its employees, clients and delivery schedules. Office workers work from home where possible, and shipyard workers operate across three shifts.
"We lost some efficiency early on," said Brouwer, "but we refocused our efforts on our custom builds and client-owned spec projects, which means none of our delivery dates have been impacted."
Heesen absorbed any delays into its spec portfolio, and even then has managed to consolidate that into just 1-4 weeks delays.
One of the biggest challenges now faced by the shipyard is how to meet with its clients. Virtual communication works to some degree, but nothing compares to seeing the materials, build and quality in the flesh.
Additionally, the refit model has required considerable repositioning, with quarantine again making international travel near impossible.
"For the first time, we are seeing many boats being called back to the Netherlands for refit and maintenance, it's a new way of working for us that is proving successful so far."
Arthur Brouwer
Lessons learned
Nenci – Be prepared to rethink life. Look for new opportunities and find ways to adapt. Manage your business costs so that you're in a position to reshape.
Floor – Live in the moment, and don't worry too much about the long-term trend.
Van Drieberge – Focus on new brand experiences that weren't possible before. Re-evaluate you company offering.
Brouwer – React fast, think deep, execute swiftly and repeat. Be scenario driven, make the company agile, and plan in the short-term.
WE'LL KEEP YOU UP TO DATE