Custom Design

A true heesen
IN THEIR OWN UNIQUE WAY
More than 170 yachts have left the shipyard in Oss since the founding of Heesen in 1978. Each creation captures the owner's dreams, while staying true to Heesen's distinguished signature and character. Heesen teams up with renowned architects who succeed in creating the ultimate yacht experience for our clients.
ANN G
Clifford Denn - Clifford Denn Design
'Ann G came about as the result of a collaboration with her owner, and it has been our most astonishing custom design so far. The owner introduced many of the ideas that "defined" the Ann G general arrangement, such as the comfortable stairs for the interior and exterior, which he correctly believed give a "feel of grandeur". '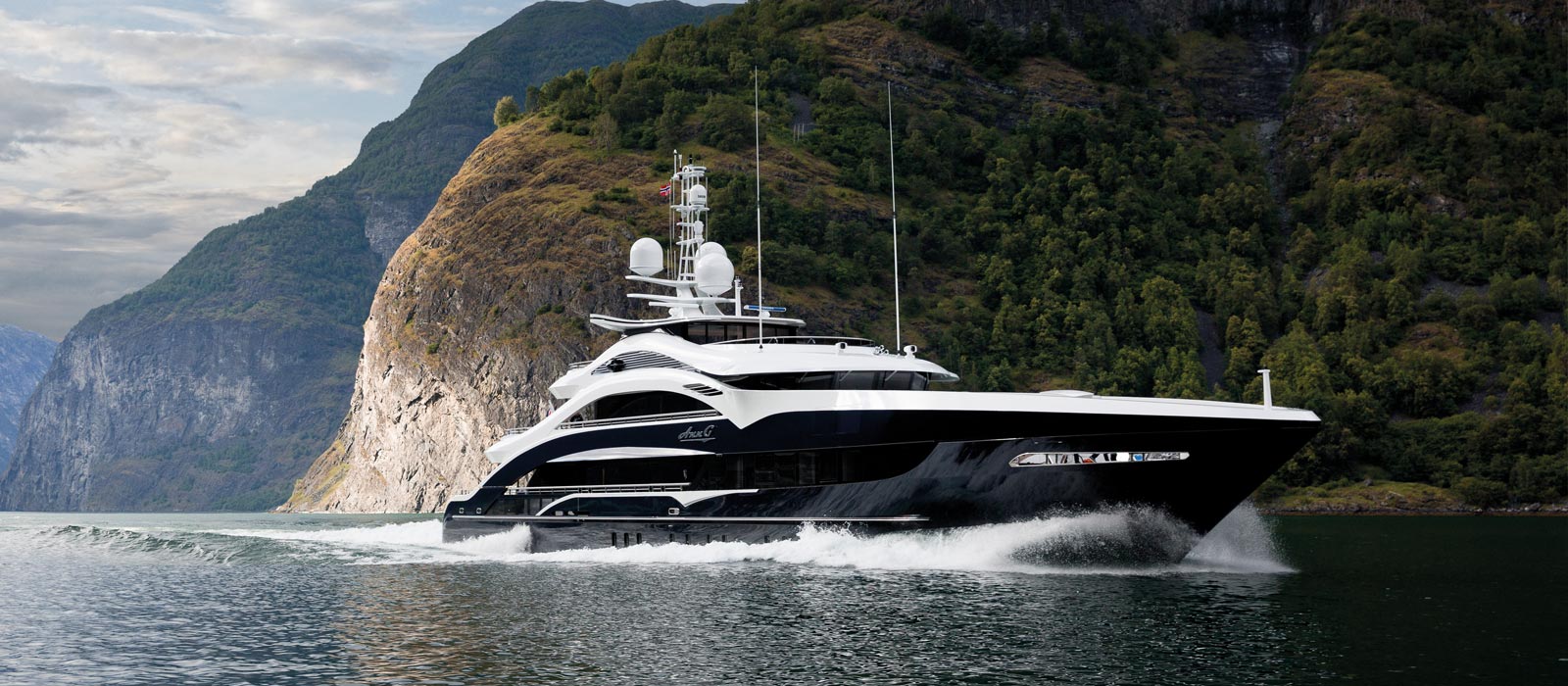 SIBELLE
Frank Laupman - Omega Architects
'Sibelle is definitely one of our most astonishing custom designs. Her elegant 50-metre exterior lines are accentuated by a contrasting visor, giving her a very distinctive and signature look. To us, this project also embodies successful teamwork, which resulted in multiple awards - and, even more important, another happy Heesen owner.'
GALACTICA SUPER NOVA
Espen Øino - Espen Øino International
'What makes her so unusual in the first place are her three engines, giving her a top speed of over 30 knots – quite unusual for a 70-metre yacht. She has a dynamic, young and timeless appearance, like all Heesen yachts. Even at rest, she looks like she wants to go fast.'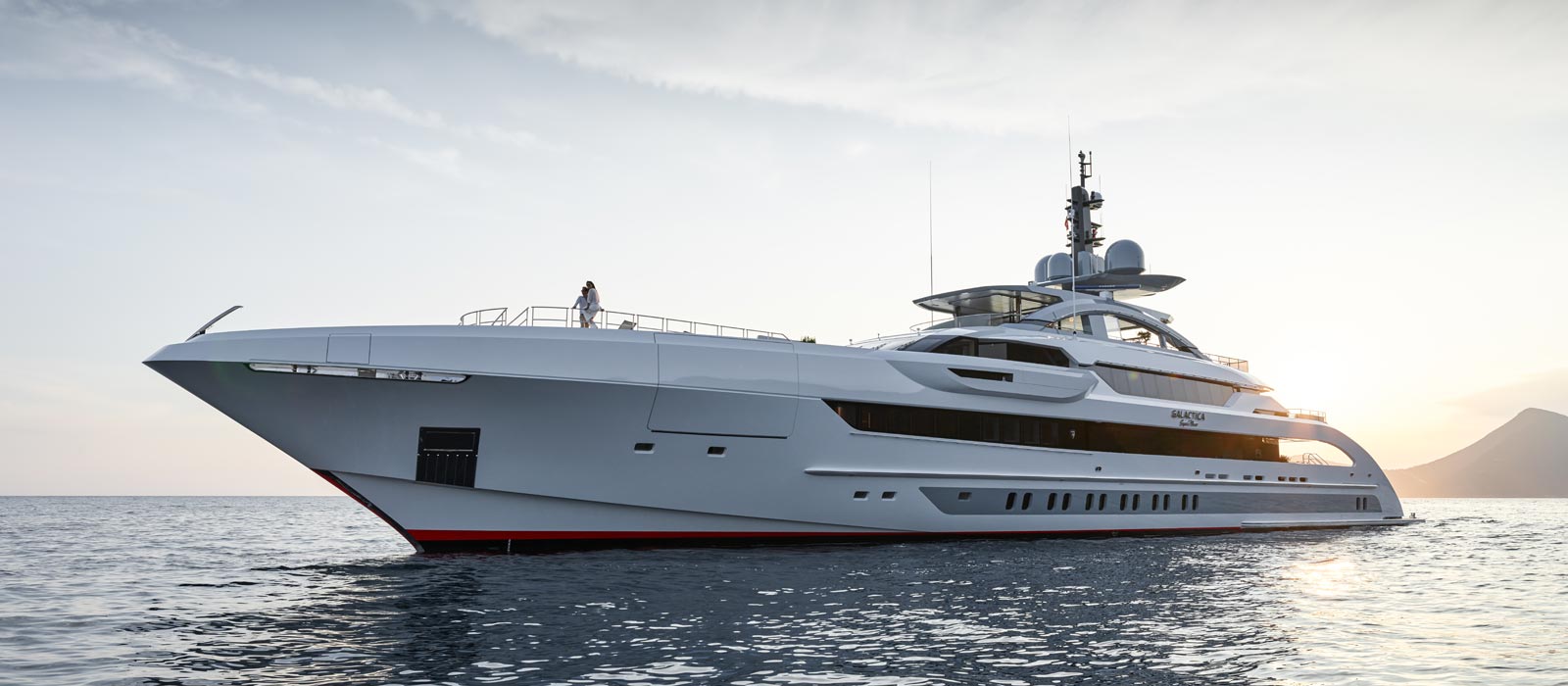 GALACTICA STAR
Dickie Bannenberg - Bannenberg & Rowell
'Our signature yacht is without a doubt the 65-metre Galactica Star, where we designed an interior in harmony with the very sporty exterior design by Omega Architects. We were given free rein to create a radical, dynamic interior, winning nominations and successes for prestigious awards.'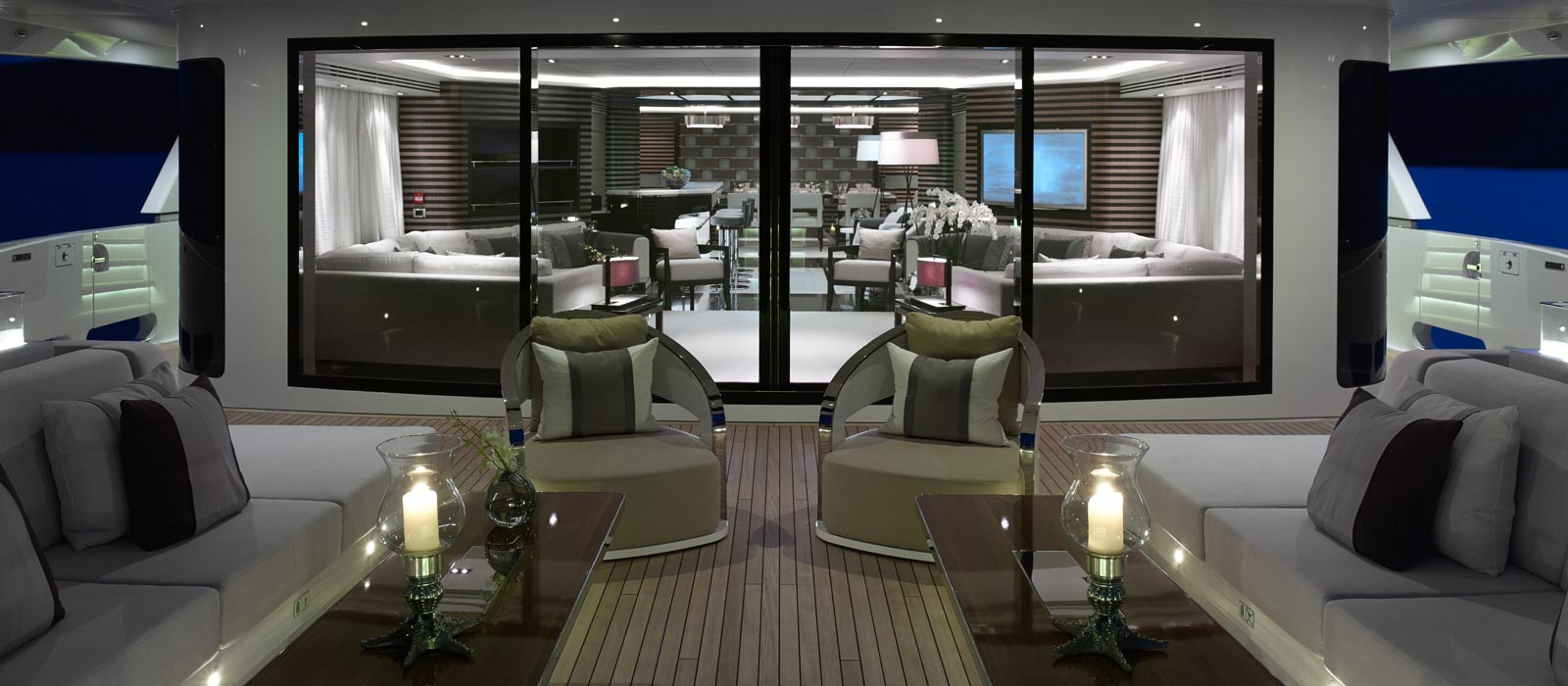 CRAZY ME
Cristiano Gatto - Cristiano Gatto Design
'Our most astonishing creation for Heesen by far is Crazy Me, a project launched in 2013. Her interior is contemporary, featuring glass windows, bamboo furnishing and a deck pool with spa jets that can be covered to become a dance floor, including bar and DJ booth.'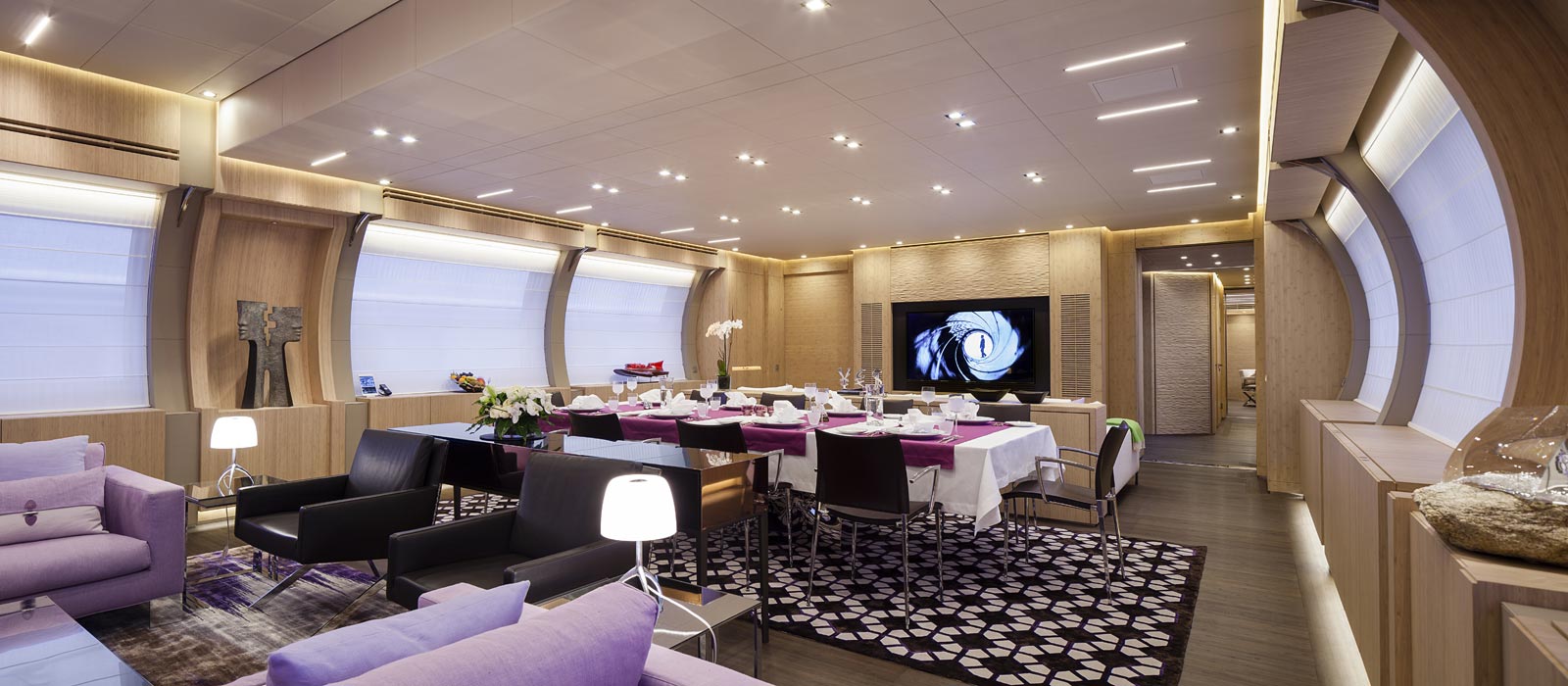 signature designs
These interior and exterior architects have contributed to Heesen's unique custom portfolio.
Discover their most astonishing custom creations for Heesen so far.
BUILDING A YACHT IS A JOURNEY – WHEN WILL YOURS START?
PLEASE CONTACT US:
Headquarters
Mark Cavendish Chief Commercial Officer
| Robert Drontmann Sales Director
Heesen Yachts North America
Thom Conboy Agent North-America, Mexico, Bahama's & Caribbean